Miller Technologies provides you with the largest selection of LCD Panel PCs in one place in the industry. Featuring both Light and Heavy Duty Industrial Panel PCs, Sealed Waterproof Panel PCs, Rugged Tablet and Handheld PCs, as well as Ruggedized Mobile & Vehicle Mount PCs.
These Industrial Computers are designed to perform in extreme production environments while providing a long and reliable operational life. All of these Industrial PCs can withstand extreme measures while still continuing to function at their highest capacity. Among the unique features we offer are ultra slim profiles, fanless designs, and waterproof systems. We also provide tempered protective glass that ensures that the touch screen endures despite being subjected to shock, vibration, moisture, oil and dust. These reliable Industrial PC Systems are especially designed to be used in the most extreme environments.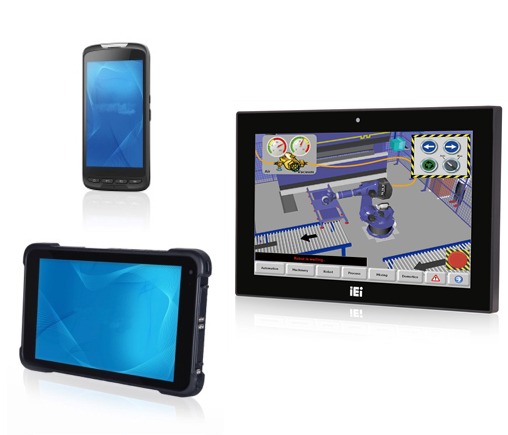 Multimedia Compatible with full audio capability, as well as NEMA 4 front panels. Mounting options include Panel, Rack, Wall, Arm, Stand and VESA.
Built with all metal chassis and feature NEMA 4 protected front panels. Miller Technologies offers a wide variety of sizes, styles, processors and functionality to choose from. Front bezels are available in cast aluminum, steel, and stainless steel.
These sealed systems are available with cast aluminum or stainless steel enclosures. Both Resistive and capacitive touch screens are available. Ideal for food processing, clean rooms, and any application where wash down is important.